Same Day Flower Delivery For Downington PA
Voted Best Florist In The Downingtown & Philadelphia Area
Penny's by Plaza Flowers is a Downingtown, Pennsylvania florist. We provide local same day and express flower delivery service anywhere in Downingtown and throughout the greater Philadelphia area. Our delivery staff is one of the very best in the state. Every flower delivery that we handle is guaranteed for on-time arrival.

We operate two floral design centers. Each of these flower shops are open to the public for in-store shopping. Both are equipped with walk-in coolers, that are available to our in-store shoppers. The award winning floral design team at Penny's by Plaza keeps these coolers full of beautiful, farm fresh floral designs, themed for many different occasions. If you stop by one of our flower shops and don't find the exact floral design you are looking for in the coolers, just check in at the customer service desk. We will custom design the exact floral design you would like, while you wait.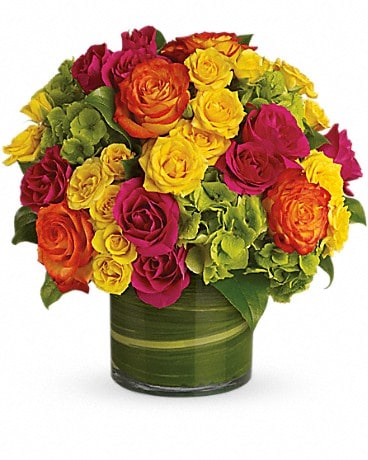 Ecuadorian Roses
Penny's by Plaza offers the best roses in Downingtown and the greater Philadelphia area. In fact, in 2018 our firm was voted Best Local Florist in the greater Philadelphia area. We sell premium Ecuadorian roses. These roses are fabulous and available year round at our two floral design centers.
Premium Reserve Roses
These premium Ecuadorian roses are grown high in the mountains of Ecuador. The farms we purchase from reserve the best roses from their fields for Penny's by Plaza. In the mountains, the rose plants enjoy near perfect growing conditions. Each rose plant is treated to a blend of sunlight, great soil and plentiful rainfall. These perfect growing conditions produce a premium rose that has a longer, thicker stem and gorgeous large blooms. Once you see the reserve Ecuadorian roses that we offer, the difference will be evident to you.